Canning Barbecue Sauce - Recipe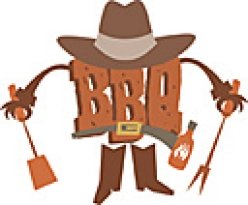 Canning Barbecue Sauce is not difficult and the rewards of its robust and rich tomato taste is well worth it. It goes great on the grill and can be used in other recipes as well.
---
Ingredients
This recipe makes about three pint jars.
- 20 cups - chopped cored peeled tomatoes
- 2 cups - finely chopped onions
- 3 cloves of garlic, finely chopped
- 1 tbsp - hot pepper flakes
- 1 tbsp - celery seeds
- 1 1/2 cups - lightly packed brown sugar
- 1 cup - white vinegar
- 1/3 cup - lemon juice
- 2 tbsp - salt
- 1 1/2 tbsp - ground mace
- 1 tbsp - dry mustard
- 1 tsp - ground ginger
- 1 tsp - ground cinnamon
---
Directions for Canning Barbecue Sauce...
1. In a large stainless steel saucepan, combine the tomatoes, onions, garlic, hot pepper flakes and celery seed.
2. Bring to a boil over high heat, stirring constantly.
3. Reduce heat, cover and boil gently until vegetables soften, for about 30 minutes.
4. Press the mixture through a large holed sieve or food mill. You can also use a food processor (coarsely puree). Discard any seeds that are remaining. You will want to do this in batches.
5. Return mixture to saucepan and boil (stirring occasionally) until cooked down by one-quarter.
6. Add brown sugar, vinegar, lemon juice, salt, mace, mustard, ginger and cinnamon.
7. Return to a boil over medium heat (stirring occasionally).
8. Reduce heat and boil gently, stirring frequently, until mixture is thickened to the consistency of a thin barbecue sauce, about 30 minutes.
9. Prepare canner, jars and lids.
10. Ladle the hot sauce into hot jars, leaving about 1/2 inch headspace. Remove air bubbles and add more sauce if necessary.
11. Wipe rim of jar.
12. Place the lid on the jar.
13. Screw on the band until resistance is met.
14. Place jars in canner.
15. Make sure the jars are completely covered by water.
16. Place lid on canner.
17. Bring water to a boil and process for 20 minutes.
18. Remove canner lid.
19. Wait 5 minutes, then remove jars and let cool.
Canning Barbecue Sauce is one of our favorites and we hope you enjoy it too!

---
Home Canning Equipment - Canning Barbecue Sauce

---
Preserving the Good Things in Life!

---