Home Canning Salsa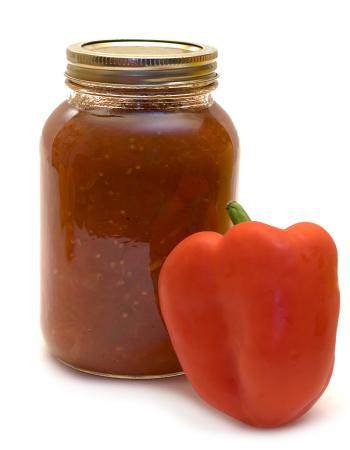 Home Canning Salsa is a great way to provide fresh and healthy condiments to your food. They can contain a broad variety of ingredients and are no longer just tomato-based. These chunky mixtures are great with tortilla chips, baked potatoes and many other great foods that might need a little dressing up.
Peeling Tomatoes and Fruit To peel tomatoes and fruits (peaches, nectarines, etc.) place them in a pot of boiling water for 20 to 50 seconds, then dip in to cold water. The skins should then slip off easily.
Below are a few of our family favorite recipes:
---
Salsa Recipes
---
---
Preserving the Good Things in Life!

---