Home Canning Relish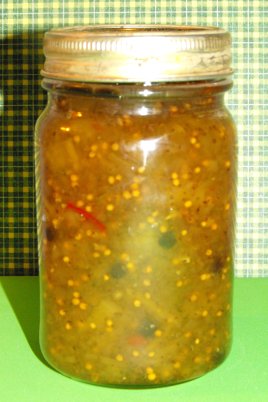 Home Canning Relish...
Relish has always been a traditional North American condiment. Several different fruits and/or vegetables can be used to create relish. We most often use it on our hamburgers and hotdogs, however it can be used in a variety of food dishes.
I know we have created several different relishes over the years and sometimes we just keep adding different items and spices until it has the flavor we are looking for. Too often we come up with something really good and we failed to keep track of the exact ingredients... Oh Well :).
This is definatley an area that you can experiment in.
---
Popular Recipes
Home Canning Relish - Zucchini Relish
---
Home Canning Equipment You Will Need - Canning Relish


---
---
Preserving the Good Things in Life!

---