Mincemeat Pie Recipe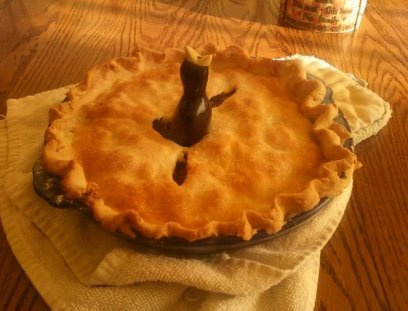 by Tammy Dittenber

There are a few of us in my family who are nuts about homemade mincemeat. Its something you don't want to think too long about...because the thought of candied fruit, orange peel, apples, raisins, currants, beef fat and deer meat all cooked into a pie sounds a little macabre! I encourage folks to try it and if so inclined let the making of it be an annual tradition!
Many people use beef in their recipe, but we prefer venison, and that's the way I've always eaten it. My grandmother was a die hard and we never missed a winter holiday without at least one mincemeat pie.
Never settle for that nastiness in the jar at your local market. It tastes only vaguely like the real thing and homemade is far better.

Here is the pie filling recipe:
Pressure cook enough venison ribs or roast for about two cups of shredded tender meat.It takes about an hour for a good roast and 45 minutes for ribs.
- Chop cooled meat finely
- Chop 3lbs of crisp tart apples (peeled)
- 1/2 lb of beef suet.
(All should be chopped finely)
In a large kettle blend with:
- 2.5 cups sugar
- 2.5 cups raisin
- 2 cups currants or golden raisins
- 1 cup candied fruit and peels
- 1.5 tsp grated orange peel
- 1 tsp grated lemon peel
- 1/4 c lemon juice
- 1cup orange juice
- 2.5 C water
- 1.5 tsp salt
- 1/2 tsp nutmeg
- 1/4 tsp mace
Add meat and apples, simmer for 1 hour on low heat stirring occasionally.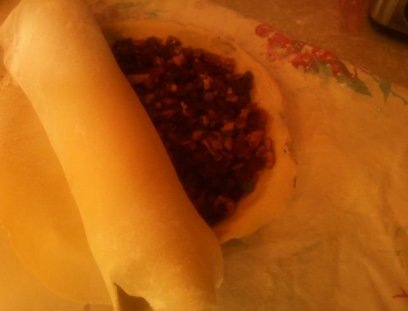 The birds are made of ceramic. They are just little steam vents. I bought them at an antique store decades ago and we only use them on Thanksgiving.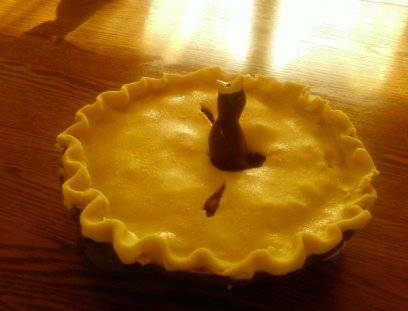 Here are pictures of the mincemeat cookies I made from an old family recipe my friend Christy shared with me.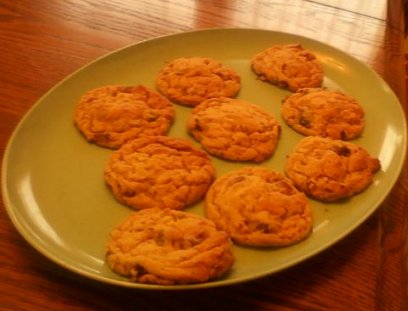 Here is the Cookie Recipe...
Ingredients
1 1/2 cups packed brown sugar 1 cup shortening 1 egg 2 cups prepared mincemeat pie filling 3 1/4 cups all-purpose flour 1/4 teaspoon salt 1 1/2 teaspoons baking soda
Directions
Preheat oven to 425 degrees F (220 degrees C). Cream together brown sugar and shortening. Add in egg and mincemeat and mix well. Sift together flour, salt and baking soda and stir into mincemeat mixture. Drop onto cookie sheet and bake 7 - 10 minutes.